Profile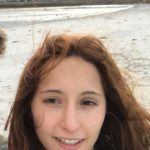 Chiara Cazzaniga
Scientist ID
Type of scientist:

Biochemist/ Cellular biologist

Degree(s) and where you obtained them:

Bachelor of Science (Biological sciences) and Master of Science (Molecular biology) in University of Milan

Qualifications:

MSc Molecular Biology in University of Milan

Research/Work History:

During my MSc I performed an internship in Milan, followed by an Erasmus + internship in NUIG, working with Professor Charles Spillane in the Plant and Agribiosciences Centre, studying plants epigenetics and ways to improve crop yield

Current Job:

Currently in the last year of my PhD (Postgraduate Research), studying DNA replication and DNA replication stress

Employer/Lab group:

The DNA replication laboratory in the Centre of chromosome Biology in NUI Galway, directed by Corrado Santocanale

CE team:

NUIG

Volunteering since…

2018

Favourite thing about being a Cell EXPLORER volunteer:

I love to share my love for science to other people. It is great to see other people enjoying to learn science and doing experiments in an informal environment.

My best tip for extracting DNA:

Take your time, follow the instruction and you will extract your DNA without any problem!
Favourite thing to do in science: Microscopy! Often when I use a microscope to look at cells, I use stains to dye certain parts of the cell I want to look at. This can make the cells look very colourful! Taking picture of the cells with all these different colours makes me feel like an artist creating beautiful abstract paintings.

About Me: An Italian- born biochemist, who also loves playing video games, board games and going for hikes!

Read more

I am Originally from a small village in northern Italy. I moved to Galway in 2016 to start my internship in plant science in NUIG. After the internship, I got a PhD position in NUIG that allowed me to stay in this beautiful city. A PhD is what you can do after completing an undergraduate degree at college (4 years) which trains you to become an independent researcher. I love playing video games, both on the laptop and on the PS4. I often invite friends over to play games together. I also love reading fantasy or sci-fi novel and painting. I enjoy hiking and camping. Back in Italy my friends and I used to organised camping trips in the mountains, where we could look at the stars. I also enjoy cooking and baking and I am always trying new recipes!

My Course/Research/Work: I study DNA replication and DNA replication stress, to help in the fight against cancer

Read more

I am a biochemist and a cell biologist, which mean I study cells. Cells are the smallest parts of all living things. Humans are living things, so we are also made up of cells. In cells, inside a specific place called the nucleus, we have DNA. DNA is short for Deoxyribose nucleic acid. contains the instructions needed for cells to function. When cells multiply, they create two copies of their DNA through a process called DNA replication. Sometimes the DNA replication machine encounters problems that stops it from working, causing something we call 'replication stress'. Studying replication stress is really important to better because it might help us understand how to cure it.

My Typical Day: Reading papers, doing experiments, writing my thesis and drinking lots of coffee

Read more

I usually wake up at 7.30- 8 am, have breakfast and get to the lab for 9am-9.30. In the past, my lab mates and I  used to have a coffee together before staring work. Now, for COVID-19 safety we have our coffee in pairs, which is better than nothing! During coffee we talk about our lives and hobbies but , also about our work. Often coffee helps us to come up with the best ideas for a new experiment! After coffee I usually start my experiments. I do these experiments in a laboratory. There are two places in the laboratory where I do experiments: in the main laboratory using a work bench or in a special room where we grow the cells, with some music on the background. The room where we grow cells is Before leaving work I look through my emails and read one or two papers. Scientists all over the worlds write and publish these papers about things that they have found, and I need to read them to keep me updated on the newest research I usually finish working between 5 and 7pm. I cook myself dinner and then relax watching movie or playing computer games. Sometimes I go for walk around the city or, during warmer days, I swim in the ocean.

Why did you decide to study science/become a scientist?:

My science teacher in high school was the one to influence me to become a scientist. She was so passionate about every aspect of science, and she often helped us to  do small experiments in class. She was very supportive and engaging and she made science interesting and fun.

What part of your own life experience gives you a unique view on your science work?:

No one in my family has a science background. Both my parents had to stop studying very early. However, they both love to learn and they always ask questions about the world around them. They passed on their curiosity to me. This love of learning helps me to understand new things during my research. Asking questions is an important part of research! Without questions there won't be any research and we would not have computers, tvs, PlayStations and all the technologies that we have right now.

Name 1 thing you struggled with in science and how you overcame it.:

I am not very organised and doing research requires being organised and organising  your own schedule. At the beginning of my PhD I struggled to try to find a way to do everything that needed to be done, without ruining my experiments. Often I ended up packing one day with too many things causing me lots of stress! It took hard work and the help from my colleagues, to finally be able to create more realistic schedules and now I find it easier to do!

Quickfire Q/A questions

State 1 part of your job that requires creativity

I like drawing and I enjoy creating colourful figures and poster explaining my research.

Give 1 example of how a hobby/personal interest relates to science

Baking! It is very similar to doing an experiment. Just like an experiment you have to follow a series of instructions and take precise measurement in order to obtain a delicious result! Although we do not eat the result of our experiments!

How would you describe yourself in 3 words?

Kind, Hardworking, Friendly

Who is your favourite singer or band?

Queen

What's your favourite food?

My mum's lasagne

What is the most fun thing you've done?

Metallica concert

What did you want to be after you left school?

Veterinarian

Were you ever in trouble at school?

No, I was really shy as a child and I didn't really want to be in the centre of the attention

What was your favourite subject at school?

Science, Art, Italian literature

What's the best thing you've done as a scientist?

Participate in a conference where I was able to meet fellow scientist and discuss about science

What part(s) of your job makes you happy?

Discovery new and unexpected things

What or who inspired you to become a scientist?

My high school science teacher

If you weren't a scientist, what would you be?

A veterinarian or an architect or maybe a pilot!

If you had 3 wishes for yourself what would they be? - be honest!

Finish my PhD, travel around the world, adopt a dog

Tell us a joke.

I wish I was adenine, then I could get paired with U.

My profile link:
https://cellexplorers.imascientist.ie/profile/chiaracazzaniga/
---
---
---