Profile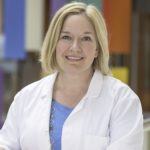 Kellie Dean
Your Scientist ID:
Type of scientist:

Biochemist/Molecular Biologist/Cell Biologist

Degree(s) and where you obtained them:

BSc Chemistry (Indiana University of Pennsylvania); PhD Biochemistry and Biophysics (The University of North Carolina at Chapel Hill)

Qualifications:

BSc, PhD and I'm working on a Post-Graduate Certificate in Teaching and Learning

Research/Work History:

College Lecturer and Researcher at University College Cork – I study RNA and RNA-binding proteins in human diseases, like cancer

Current Job:

In my lab we study RNA and RNA-binding proteins. The group consists of two PhD students, three master's students and three 4th-year biochemistry students.

Employer/Lab group:

I work at University College Cork!

CE team:

University College Cork

Volunteering since…

We joined Cell EXPLORERS in 2016 (I think!)

Favourite thing about being a Cell EXPLORER volunteer:

Giving our volunteers a chance to meet with the public and children to do an actual experiment. It's great to have everyone doing hands-on experiment. I also really like to engage with the other teams across the country.

My best tip for extracting DNA:

Be gentle – DNA is very thin and very fragile, shaking the tube breaks it apart!
About Me: RNA-biologist, mom of two children and to two cats, married to Paul and living life in Cork.

Read more

I grew up in Western Pennsylvania in the USA. My dad worked at a company that made bricks, and my mom owned a clothes shop that we ran out of our garage for many years when I was in school. In school, I was in a lot of afterschool activities, and was on a science team, called the EcoTeam. We went to science competitions against other schools. I was also in band and still play the flute. I also ran in cross-country and track – I was never very fast, but I still participated. I was also in a dance team. After high school (secondary school in the USA) I decided to do some more study at college. In college, I did a lot of science and music – I studied flute and performed in band, orchestra and flute ensemble. During college I took a Biochemistry class – this is the study of what happens inside cells. That summer, I did a summer research project in a laboratory After taking biochemistry, I did a summer research project, and changed to chemistry. Next with the encouragement of my biochemistry professor, I went on to do  my PhD in Biochemistry and Biophysics at The University of North Carolina at Chapel Hill. A PhD is a 4 year training course you do after a undergraduate/masters degree that helps you learn even more about your topic and trains you to become an independent researcher.

My Typical Day: Coffee and juggling lots of different things – no two days are ever the same.

Read more

Every day is different, so it varies quite a bit. Most days include some sort of conversation with people in the lab, teaching and/or preparing teaching materials, meetings with colleagues, reading papers, writing and/or designing figures. If I have something due, I might spend entire day reading/writing; other days are busier with teaching. It's never the same!

Why did you decide to study science/become a scientist?:

I always liked being outside and observing things. First influence was my dad, but in school, I had a lot of great teachers and mentors in science – Mr Masler (7th/8th grade science), Mr Sarachine (high school biology), Mrs Minich (high school chemistry). This continued in college and beyond – great teachers had a big influence on me, and they pushed and challenged me. I try to do the same with my students.

What part of your own life experience gives you a unique view on your science work?:

I don't take anything for granted, and I do not expect that things are owed to me. I have a very strong work ethic, and do everything in science to seek truth – I have no tolerance for skimping, cutting corners or taking the easy way. The easy things have already been done

Name 1 thing you struggled with in science and how you overcame it.:

Organic chemistry class in college – I spectacularly failed an exam. I realised what I was doing to study was not working, so I started re-writing my notes and working a lot harder! On my next exam I got over 90%. Hard-work pays off – it certainly did not come naturally.

Quickfire Q/A questions

State 1 part of your job that requires creativity

Designing experiments and creating teaching materials.

Give 1 example of how a hobby/personal interest relates to science

Definitely cooking! I am a decent cook, and most scientists I know are very good cooks.

How would you describe yourself in 3 words?

Determined, persistent and focused

Who is your favourite singer or band?

No one favourite – at the moment I'm listening to Taylor Swift's new album, "Folklore", a lot. Current favourite Irish bands – The Academic and Wild Youth.

What's your favourite food?

Thai prawn green curry

What is the most fun thing you've done?

Hiked into and camped at the bottom of the Grand Canyon – it was spectacular.

What did you want to be after you left school?

I thought I'd work in a hospital lab

Were you ever in trouble at school?

Not too much – got caught once for not having my homework done in my high school advanced biology class.

What was your favourite subject at school?

Science and math!

What's the best thing you've done as a scientist?

Worked in Heidelberg , Germany in a great lab – it changed everything.

What part(s) of your job makes you happy?

Being in the lab with my students and teaching and doing experiments when I can

What or who inspired you to become a scientist?

Nothing in particular – I don't think I could do much else!

If you weren't a scientist, what would you be?

I'd probably run a café with really good coffee and cake.

If you had 3 wishes for yourself what would they be? - be honest!

More time in the day, more funding for the lab and solutions to big problems like climate change

Tell us a joke.

The DNA molecule said to the RNA molecule, "Are you still single?" RNA replied, "Always…"

My profile link:
https://cellexplorers.imascientist.ie/profile/kelliedean/
---
---
---